B.Sc. (Hons)
Economics & Finance
Learn economics & finance through a hands-on curriculum & graduate with a degree from the University of London while studying in India
Deadline: 10th September, 2023
Got it
Our team will reach out to you shortly.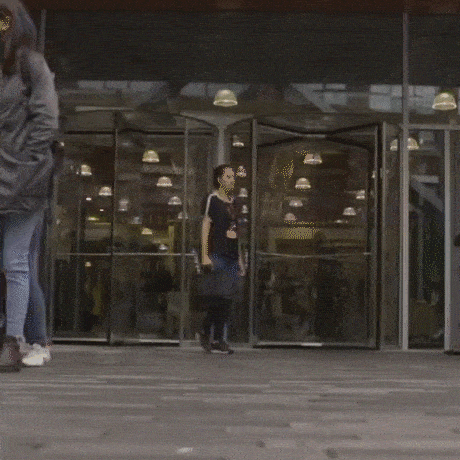 Program Highlights
Get an LSE Education: Study an LSE curriculum at the Economics & Finance programme that will help you build a strong foundation
GMAT & GRE Exemption: Get a waiver for GMAT & GRE when applying for Masters' in USA & UK
A Holistic Curriculum: Develop an in-depth understanding of monetary economics, international economics, corporate finance, asset pricing, financial markets & quantitative finance
Transfer to LSE: Top students get a chance to transfer to LSE in their second year
Pick Industry Electives: Get the choice to pursue industry-relevant electives like entrepreneurship, machine learning, valuation & securities analysis
Interactive Learning: Study in an interactive classroom where you're assessed through quizzes, hackathons & project presentations
Highlights
Study a curriculum designed by LSE faculty
Get a 1-year work permit in London or New York
Get a chance to attend summer school at LSE
Attend guest lectures hosted by industry professionals
Learn Business by
Running Business
Take learning beyond the classroom with these hands-on interventions 
Dropshipping Challenge
Run an E-Commerce business, build a website & compete for
revenue to learn more about:
1
Running marketing campaigns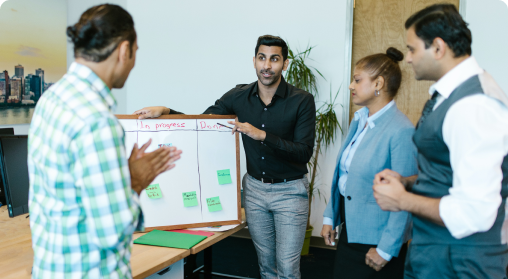 Creator Challenge
Identify a niche, find your audience & build a social media presence on Instagram, YouTube & LinkedIn
1
Start your blog, vlog or podcast
2
Generate a new source of income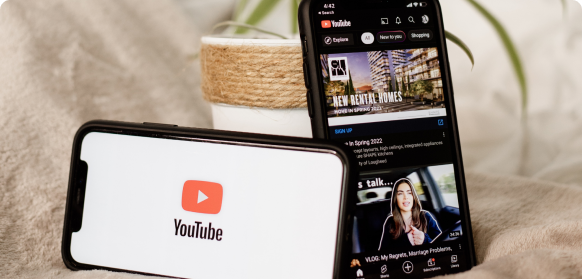 Startup Weekend
Build product prototypes & working businesses in under 48 hours with your peers across domains like: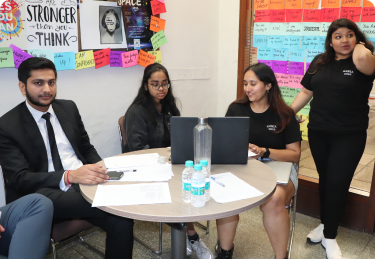 Consult with Local Businesses
Work with local businesses & take on the role of a consultant to transform their strategy & processes to accelerate their growth to:
1
Improve business success

Career Path after
ISBF
After the programme, you can choose to study further or get work experience in your domain of choice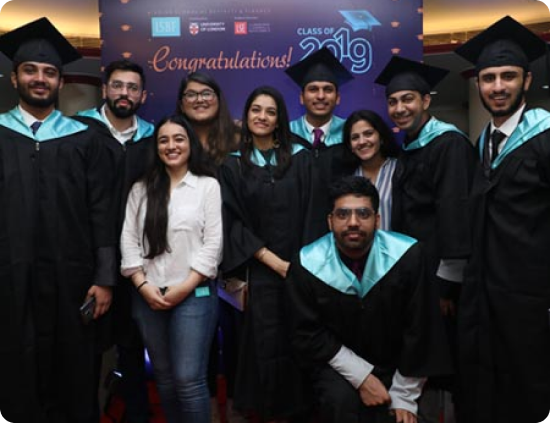 Postgraduation
With a well-rounded degree, you will have an edge over the others when applying for Masters', internationally. You can pursue courses in the following domains: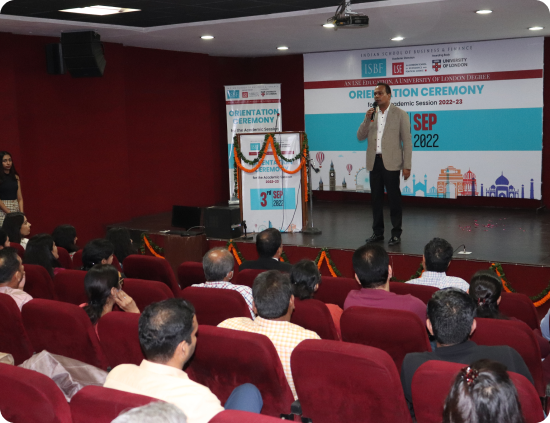 Job Roles
The business & management programme at ISBF equips you with real-world skills that you can apply to the following career paths:
Student Life at
ISBF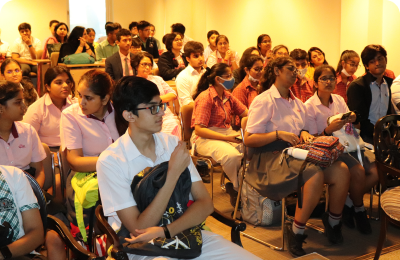 Orientation Week
The orientation week gives students their first peek into life at ISBF through networking lunches & the society fair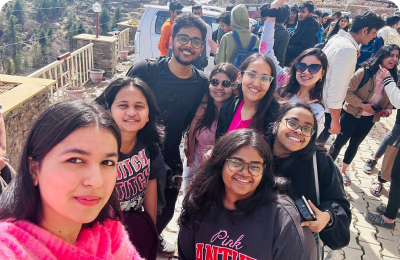 College Trip
An occasion on which students from all three years go on a trip together & spend time with each other.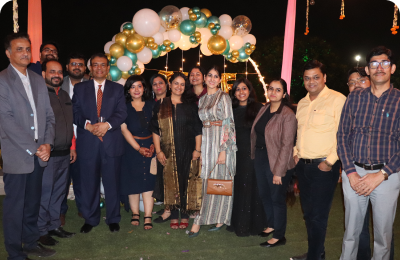 Student Clubs & Societies
Become a part of student-run clubs & host activities across media, music, dance & more
Hear it from our
Alumni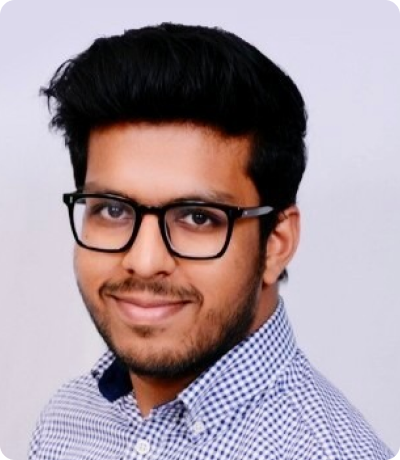 After school, I got rejected from LSE. ISBF was the best option to get into LSE and I successfully got it. The entire success doesn't belong to me; it belongs to all the faculty members and staff members. Everyone has contributed to it.
Prateek Kansal
Research Assistant, Department of Accounting, LSE (2019)
BSc (Hons) Economics & Finance, 2nd Year International Transfer to LSE (2017)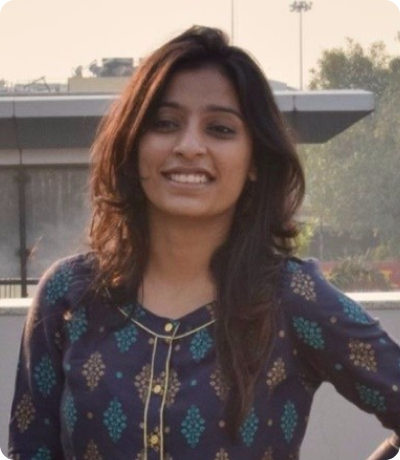 It has been an outstanding journey for me because I wanted to engage in more extra-curricular and co-curricular activities and I couldn't have come to a better place. The best thing about ISBF when it comes to joining clubs and societies is that here things are more open-ended, you just need to want to participate or learn something. The moment you start studying at ISBF you realise that the programmes are much better than elsewhere.
Simran Pachnanda
Project Manager, Gold Leaf Naturals
BSc (Hons) Economics & Finance, ISBF Batch of 2018 MS Finance, Stockholm School of Economics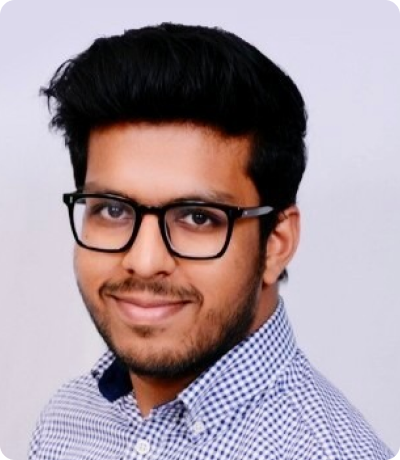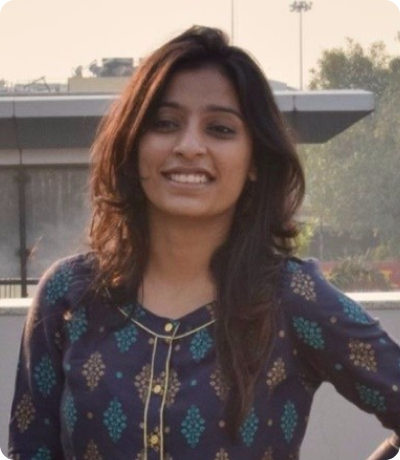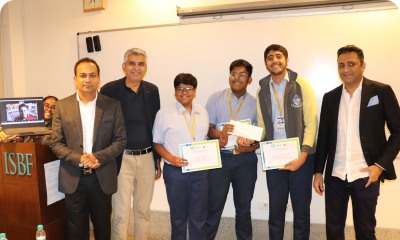 The Aryabhatta Scholarship
Eligibility: Candidates with exceptional performance in iMet & PI & financial need is assessed through last two year's ITR.
Scholarship: 25% of the tuition fee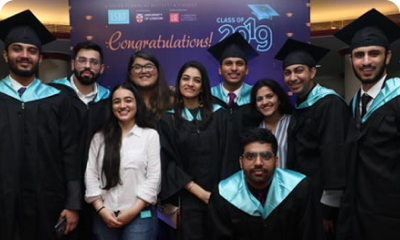 The Chanakaya Scholarship
Eligibility: Candidates with exceptional academic performance in their first year & who also have 95%+ in ICSE/CBSE Board exams or 40+ in the International Baccalaureate.
Scholarship: 20% of the tuition fee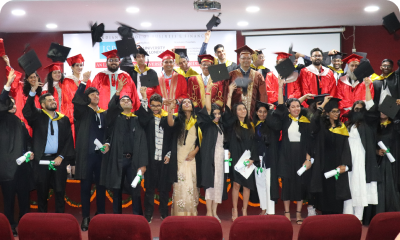 The Vivekanand Scholarship
Eligibility: Candidates with exceptional academic performance in their first year & who also have at least 90% but <94.99%  in ICSE/CBSE Board exams or min. 35 but <40 points in the International Baccalaureate.
Scholarship: 15% of the tuition fee
Is this programme right for me?
Talk to ISBF's admissions' team to understand if you are a good fit for this programme.
Got it
Our team will reach out to you shortly.
Frequently Asked
Questions
What is the eligibility criteria to apply for the programme?
To pursue this programme, students must have studied Mathematics up to Class X.
Does ISBF Offer ECA/CCA/SPORTS CATEGORY ADMISSIONS?
We, at ISBF, believe excellence in anything increases your potential in everything. We are committed to academic excellence and strive to make achievement of such excellence a habit in our students.
Extending this notion of excellence to Extra-Curricular Activities, Co-Curricular Activities and Sports, we offer admissions under the ECA/CCA/Sports Category, for the LSE undergraduate programmes. Through this, we identify and nurture excellence in a wide array of activities.
What is the admission process for the programme?
Admission to ISBF is a 3-step process. The first step is to fill out the application form with all the required details. Next, you have to appear for the ISBF Entrance Test (iMET). Finally, the shortlisted students will have to appear for a Personal Interview.
Is it necessary to write the iMET test?
Candidates who have obtained a composite SAT score of 1350 (within the 5-year validity period) or more will be exempted from iMET and will be invited directly for the Personal Interview.
Can you give me more details about the ISBF Entrance Test (iMET) examination?
iMET tests a candidate's ability to reason logically, assimilate information meaningfully from multiple reading sources and apply concepts and techniques learnt in Mathematics up to Class X (based on the syllabi of the major Indian Boards).
For more clarity, candidates are advised to see the sample iMET question paper, along with its answer key and guidance on preparation. Click here to download the sample iMET question paper.
The BSc (Honours) Business & Management (or "B&M") programme is comparable with the Bachelor of Business Administration (or "BBA") programme more commonly offered in India. However, on account of being significantly more analytical and application-oriented, the B&M programme serves as a much better stepping stone (than the BBA) for an MBA, a Master's in Management or working as a manager or entrepreneur, all of which require high levels of problem-solving ability.