Graduate Diploma in Management
Learn economics through a hands-on curriculum & graduate with a degree from the University of London while studying in India
Got it
Our team will reach out to you shortly.
Graduate with a Degree from
University of London
Academic Direction by
London School of Economics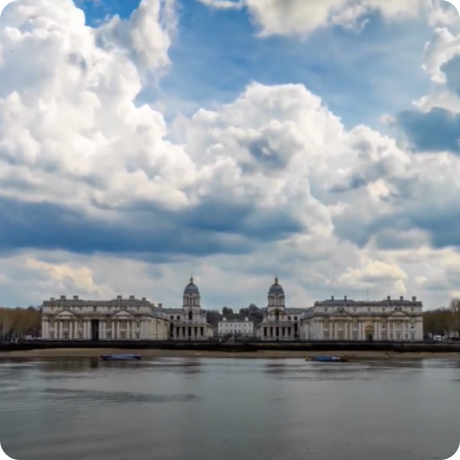 Program Highlights
Study an LSE Curriculum: Study the same curriculum that's taught at LSE. Additionally, LSE faculty develops study material & sets examination papers for ISBF students.
Carve your Career Ahead: The GD serves as a perfect stepping stone for 1-year Master's programmes at top universities & is also accepted as the 16th year of education by universities in USA & Canada
Placements in India & Abroad: Students have been placed with top companies like EY, KPMG, Accenture, Moody's Analytics & more.
Faculty & Interactive Learning: Learn from faculty that comes from LSE, Cambridge, IITs, IIMs etc & learn in an interactive environment through an application-oriented curriculum.
International Work Permit: Get a 1-year international work placement in London and New York with leading investment banks.
Teaching
Plan
The academic session for this programme will start with two weeks of Foundation Courses in Applied Mathematics, Logic and Statistics.
Highlights
Study a curriculum designed by LSE faculty
Get a 1-year work permit in London or New York
Get a chance to attend summer school at LSE
Attend guest lectures hosted by industry professionals
Principles of Marketing
1
An overview of marketing history and theory
2
The marketing environment
4
Organisational buyer behavior
5
Market segmentation, targeting and positioning
6
Customer relationship marketing (CRM)
10
Branding and product development
11
Corporate social responsibility (CSR)
12
Product innovation and the life-cycle approach
Human Resource Management
2
Recruitment and selection
3
Training and development
4
Individual performance: attitudes and behavior
5
Reward system and motivation
6
Psychological contracts
8
Job design and redesign
9
Employee involvement and participation
11
Diversity and equal opportunity
13
HR strategies and high performance work systems
Business and Management in a Global Context
1
Management and the Firm
2
Taylorism, Motivation and Performance
3
The Rise and Decline of Labour
4
The Rise of Human Resource Management
5
The Origins of Management Science
6
Accounting, Finance and the Firm
7
Management Accounting; Costing
8
Management accounting: Decentralisation and performance measurement
10
Modern Portfolio Theory
11
Security Analysis and Valuation
12
The Origins of Modern Strategy
13
Understanding Organisational Structures
14
The Analysis of Organisations
15
Contemporary Strategic Management
16
Strategy and Decision Making
17
The Origins of Marketing
18
The Origins of Marketing: The Development of the Practice
19
Marketing in the Digital Age
Learn Business by
Running Business
Take learning beyond the classroom with these hands-on interventions 
Dropshipping Challenge
Run an E-Commerce business, build a website & compete for
revenue to learn more about:
1
Running marketing campaigns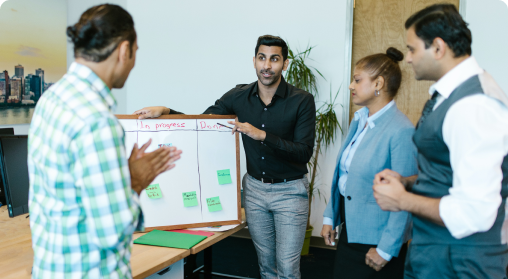 Creator Challenge
Identify a niche, find your audience & build a social media presence on Instagram, YouTube & LinkedIn
1
Start your blog, vlog or podcast
2
Generate a new source of income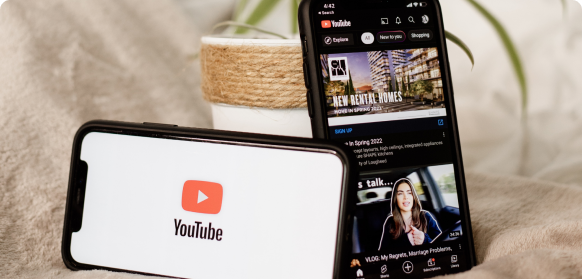 Startup Weekend
Build product prototypes & working businesses in under 48 hours with your peers across domains like: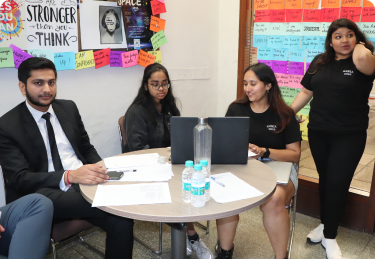 Consult with Local Businesses
Work with local businesses & take on the role of a consultant to transform their strategy & processes to accelerate their growth to:
1
Improve business success

Career Path after
ISBF
After the programme, you can choose to study further or get work experience in your domain of choice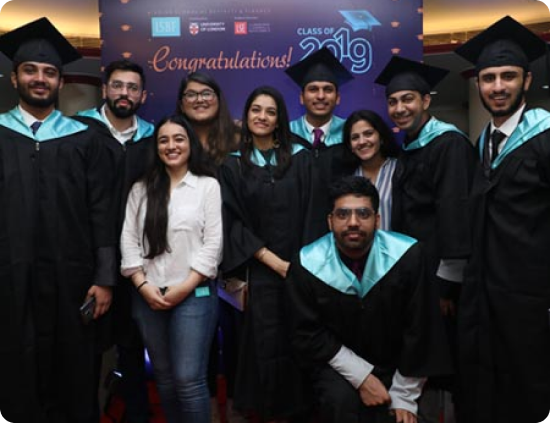 Target Domains
ISBF
Success Stories
Here's an indicative list of the educational & professional pursuits our students are engaged in, after completion of the programme:
Nikhil Galapure
GD in Management
Strategic Manager Market Development at Tata Consultancy Services (TCS)
Preyansha Sahni
GD in Management
One‐year international work placement as Compensation Analyst at UBS Investment Bank, London
Pradyuman Rana
GD in Management
Corporate Sales at Standard Chartered Bank
Kriti Gupta
GD in Management
MSc in Human Resource Management, London School of  Economics & Political Science
Surbhie Maann
GD in Management
MSc in Marketing and Strategy, University of Warwick, UK
Student Life at
ISBF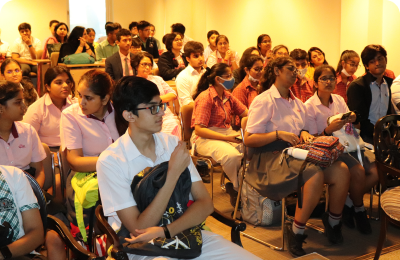 Bombay Stock Exchange Bootcamp
Every year 2 students get an opportunity to attend a 2-day, on-site, specially curated Bootcamp at BSE in Mumbai.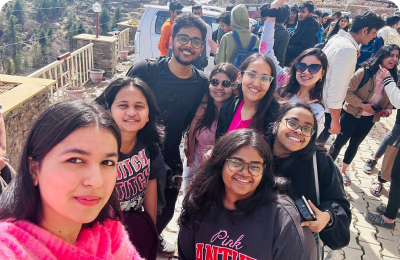 Student Clubs & Societies
Become a part of student-run clubs & host activities across media, music, dance & more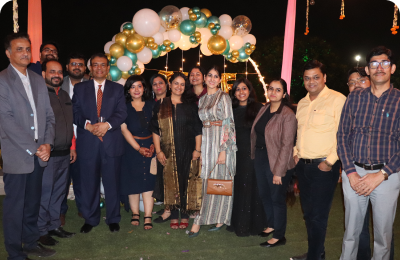 University of London Convocation
Being students of University of London, all ISBF students are invited to attend the UOL convocation in London.
Scholarships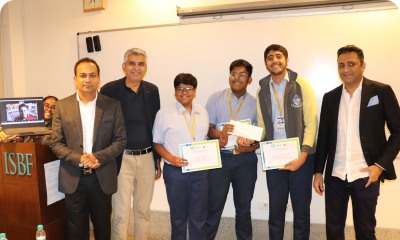 The Aryabhatta Scholarship
Eligibility: Candidates with exceptional performance in iGDET & PI & financial need is assessed through last two year's ITR.
Scholarship: 25% of the tuition fee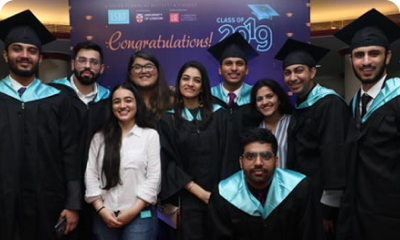 The Chanakaya Scholarship
Eligibility: Candidates with exceptional academic performance in their first year & who also have 95%+ in ICSE/CBSE Board exams or 40+ in the International Baccalaureate.
Scholarship: 20% of the tuition fee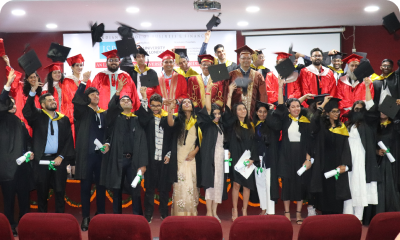 The Vivekanand Scholarship
Eligibility: Candidates with exceptional academic performance in their first year & who also have at least 90% but <94.99%  in ICSE/CBSE Board exams or min. 35 but <40 points in the International Baccalaureate.
Scholarship: 15% of the tuition fee
Is this programme right for me?
Talk to ISBF's admissions' team to understand if you are a good fit for this programme.
Got it
Our team will reach out to you shortly.
Frequently Asked
Questions
What is the eligibility criteria to apply for the programme?
To pursue this programme, students must have completed an undergraduate degree, preferably with some training of accounting & maths.
What is the admission process for the programme?
Admission to ISBF is a 3-step process. The first step is to fill out the application form with all the required details. Next, you have to appear for the ISBF Entrance Test (iGDET). Finally, the shortlisted students will have to appear for a Personal Interview.
Is it necessary to write the iGDET test?
Exemption for the iGDET can be on the basis of:
If a candidate has -
650 or above in GMAT, or
90%ile+ in CAT, or
300 or above in GRE
In this case, the candidate will be invited directly for the personal interview.