Job Description Orientation Session - Sujoy Basu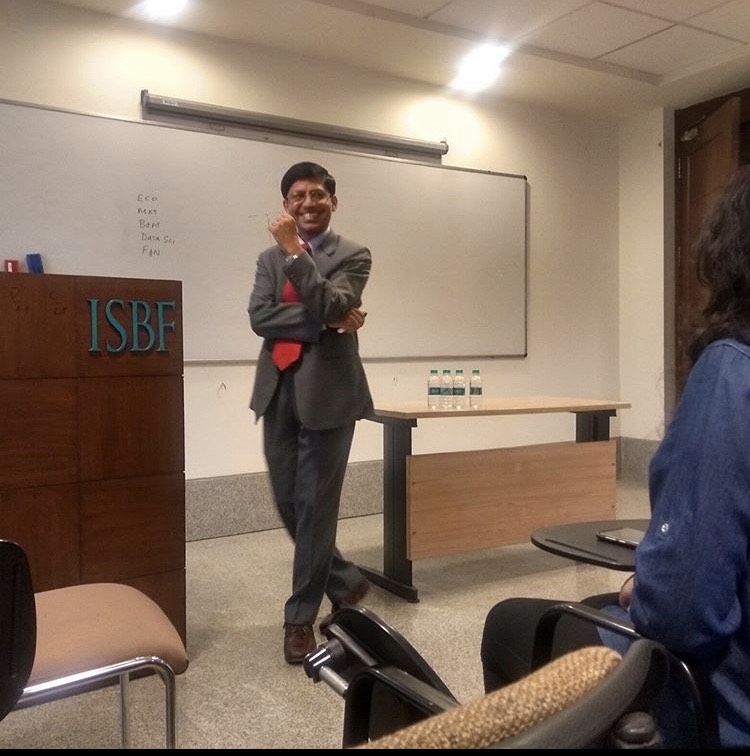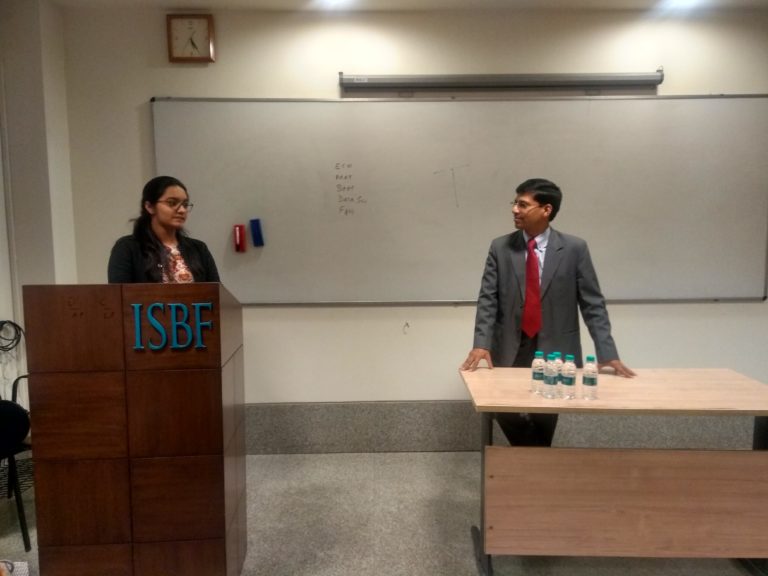 Mr. Sujoy Basu, who is currently working as the Executive Director HR Consulting for HeadSpace HR Pvt Ltd was invited as a guest lecturer at ISBF on 11th November 2019. The lecture was focused on what corporates really look for when they go talent hunting for their organization. Mr. Sujoy started out with understanding the educational background of the attendees. He further went on to explain how fancy jargon of the job description documents shouldn't be taken literally but should be used as a starting point of enquiry regarding the post a fresher is applying for. He emphasized the importance of choosing well as a mismatch in the profile and expectations of a candidate in the beginning of one's career can lead to job dissatisfaction. With the help of numerous examples from his career and insights from journeys of his colleagues, he further highlighted the need for grooming oneself into a multidisciplinary role for career progression. This allowed the students to gain clarity in career moves, switching profiles and succession planning. He also explained how necessary being flexible in an entry level role is and suggested taking up projects that are a learning experience instead of an eyewash. Moreover, he advised to have an individual career goal and choose jobs that align with them in the long run. In a nutshell, he engaged ISBF students with stories about the corporate world and their expectations from new hires.
Mr. Basu ended his lecture by stating the advantages of pursuing varied internships in the beginning in order to cater to opportunity cost pertaining to years spent on education.
Last but not least, Mr. Sujoy Basu revealed the secret to a fulfilling career, "Make a niche for yourself in the industry."
About Mr. Basu:
He holds a Masters in Management from IILM, Bachelor degrees in Economics (DU) and Law (CCSU), Certificate in Social Sector Leadership from the 'India Leaders for Social Sector' (ILSS) and is an Exec-ed (ADP 2018-19) an alum of The University of Chicago, Booth School of Business. With 18 years of industry experience in General Management and Human Resources, he has been a part of diverse industries such as Consulting, Internet, Search & Selection, RPO, Media, Telecom, Automobile, Insurance, Education and IT/ITES. He was an Executive Director of Human Resource(Chief People Officer) for around 5 years. He has work experience of around 19 years and has worked with Top-Notch corporates. He has done an Accelerated Development Programme from Chicago Booth Executive Education.