IC3 Regional Forum: An Interactive Platform for Educators and Students
The IC3 Regional Forums are known for bringing inclusiveness, diversity, and equality in the school ecosystem. The robust network of educators, students, and institutions they have created stands well in alignment with IC3's mission of empowering schools and nurturing them. The IC3 Regional Forum, held at the Legacy School, Bangalore on 09th February 2019, too, was such a fascinating, captivating and illuminating experience for all those who attended and participated at the forum.
The periodic breakout sessions provided an ideal platform for the delegates to network, interact and share their perspectives about the state of the education system in India along with the initiatives to be taken for developing and upgrading the skill sets of the youth for facilitating their career progression.
It was heartening to meet teachers, principals, and counselors from across the country and talk to them about ISBF's vision of imparting the highest quality of undergraduate courses in the field of Economics, Finance and Management, through its affiliation with the prominent London School of Economics and Political Science, U.K., and adopting breakthrough innovations in teaching pedagogy.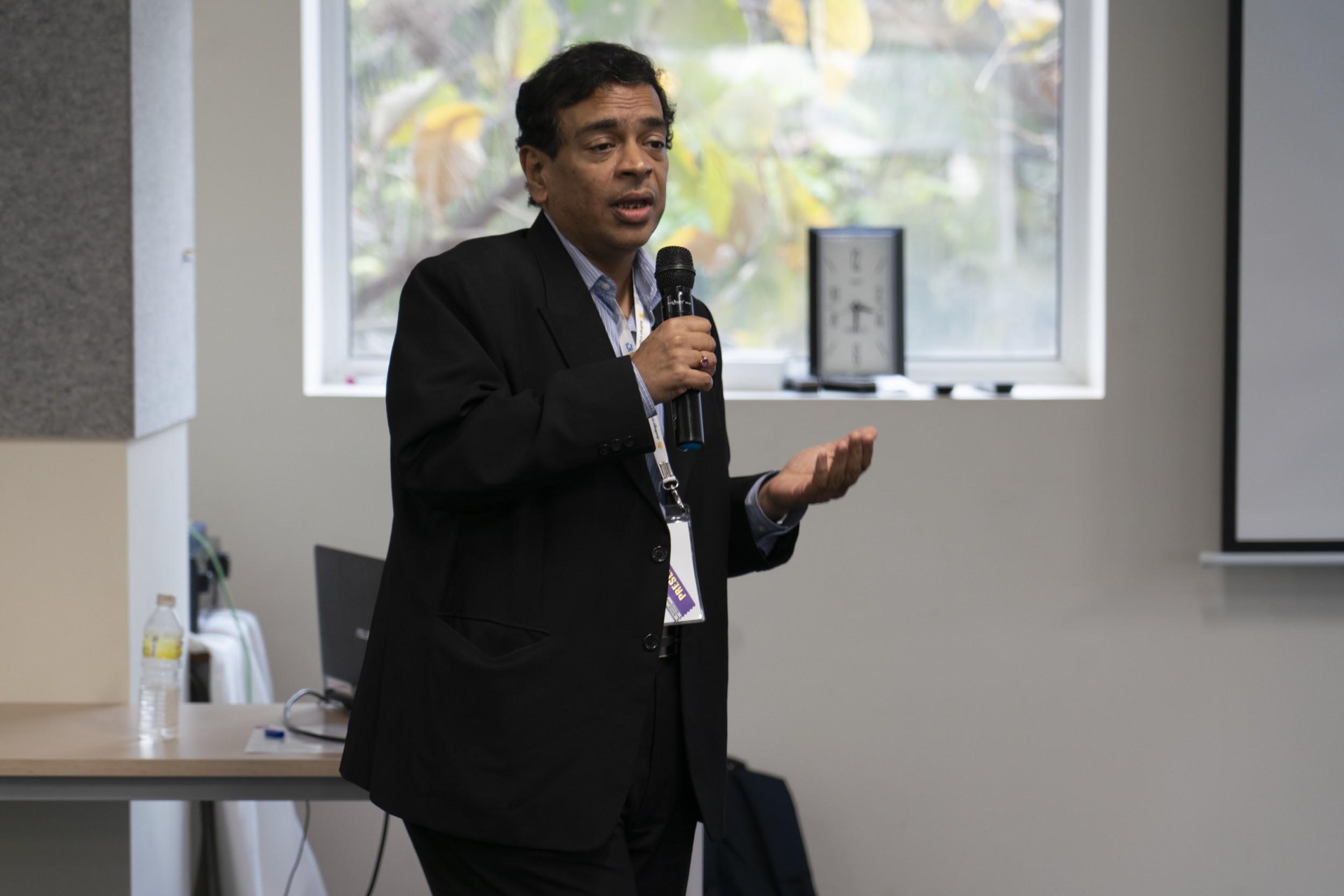 As a representative of ISBF at the IC3 Regional Forum, I had the opportunity to make a presentation on the emerging HR challenges and how counselors should equip themselves to cope with such impediments in the wake of new age uncertainties, with tremendous emphasis on how the teaching pedagogy can be reinvented to encourage independent, collaborative, application-oriented and interdisciplinary learning, while also understanding the application of modern technology and adopting mentor-mentee programs to enable students to deal with the corporate challenges in the new millennium.
There were varied parallel sessions where delegates representing different academic institutions made high-impact presentations on topics like 'Research Skills and Inquiry-Based Learning: Game-Changing Education for Innovation and Leadership', 'How Innovative Indian Universities are Aspiring to International Standards in Admissions', and others on the existing course structures and upgrading teaching standards.
I also had the opportunity to share a proposal with the present school teachers and principals for conducting workshops like 'WIN-WIN' and 'BAKE OFF' in different schools located in Bangalore, Tiruchirappalli, etc. The proposal garnered an enthusiastic response and a lot of stakeholders present expressed their willingness to conduct these workshops, particularly because of the engaging nature of such workshops and their thrust on facilitating application-oriented learning.
Several school counselors, post detailed discussions, expressed their willingness to have ISBF's faculty visit the school premises and hold talks on contemporary issues in economics, finance, and management, that would ignite students' attention and enhance their level of knowledge on the subjects.
Additionally, there was an education fair organized at the school campus by the students for university delegates that ISBF participated in. We received several inquiries from students, counselors as well as parents about ISBF's programmes, the admission criteria, the LSE and UOL affiliations and the career prospects of students completing the courses successfully.
This was a noteworthy experience, indeed, and an enabling platform to interact with educators, students, counselors, and core members of the IC3 Regional Forum. The Legacy School officials and representatives were splendid hosts and extended warm hospitality to all guests, making this entire event a thundering success!