Choosing the Right Economics Degree – BSc Economics or BA (Hons) Economics?
Today, Economics is easily one of the best programmes one can choose for graduation. It is offered by hundreds of universities the world over. In studying human behaviour and its implications for society at various levels – micro and macro – it explores issues ranging from demand-supply, price-setting, elasticity, cost and production to inflation, economic growth, development, poverty, unemployment and inequality.
The age-old debate around whether Economics is an Art or a Science has led to a duality in the real world, with some universities awarding a Bachelor of Arts (or BA) degree in the subject, even as others award a Bachelor of Science (or BSc) degree. This duality is very much present in India too, where some of the top universities in the country award a BA (Honours) degree in the subject while several other leading institutions offer BSc (Honours) degrees.
On the other hand, in the UK, which is where the subject of Economics was born, and where some of its leading lights teach today, almost all universities award a BSc in Economics. This is in recognition of the increasingly scientific approach needed to study the subject today, specifically through the extensive use of mathematics and statistics, which go much deeper than BA curricula often allow. Besides, being designed by some of the world's leading economists, BSc curricula developed at UK universities are almost always superior and more rigorous to home-grown BA curricula offered in India, even though it is not part of the UK education tradition to use the word "Honours" alongside the BSc.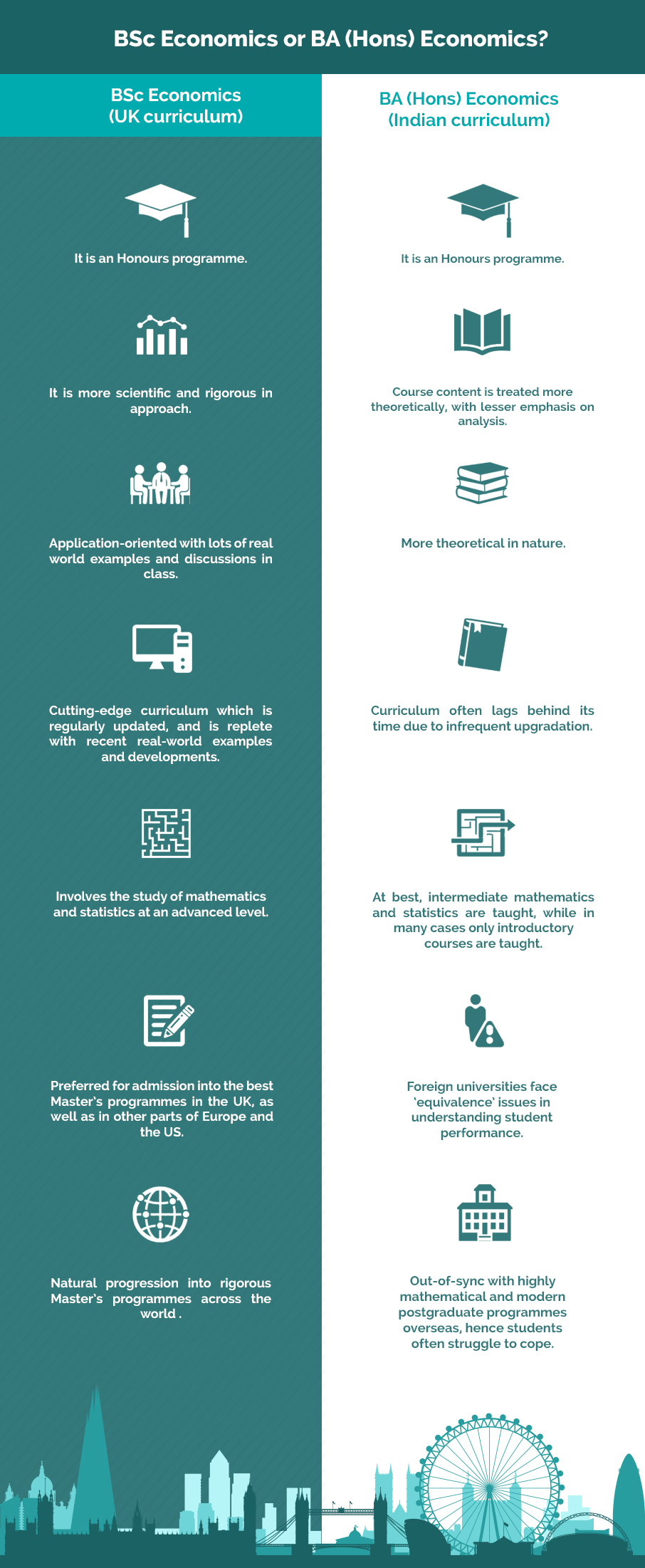 About ISBF:
Indian School of Business & Finance (ISBF) was set up in 2006 in New Delhi with the vision of offering a world-class education in India. In line with this objective, we offer the BSc Economics programme which is designed, developed, examined and assessed by leading academicians from the London School of Economics and Political Science (LSE).
As explained above, in rigour, depth, application and quality, it therefore offers much more than a BA (Hons) Economics / BSc (Honours) Economics programme for which the curriculum is developed by an Indian university.