BSc Business Management and Sharkonomics 101
A degree in business management is highly rewarding. Business management is an multifaceted programme that encompasses areas such as economics, finance, accounts, marketing, human resources, operations and supply chain management, to name just a few. In addition to these, one gains insight into soft factors such as body language, leadership skills and other personal attributes that are equally important in shaping a successful business or management professional.
In order to gain an in-depth understanding of the various concepts and courses in a business management programme, professors encourage students to apply their theoretical learning to the practical and real world. But how exactly do I go about doing this, I often find myself wondering? Am I an erudite learner if I subscribe to The Economist and Forbes, in addition to reading the course texts? Do I have to read a business strategy novel by a successful business tycoon every week? How do I equip myself to make a mark in the business world?
Pondering over these questions, I have found Shark Tank, a television series that provides a platform for entrepreneurs to raise money from successful and self-made venture capitalists, to be a useful learning tool. Every pitch on Shark Tank has an academic takeaway. It captures the interdisciplinary approach amongst economic, social, environmental and personal factors in understanding and doing business.


Math and finance 101

A pitch on Shark Tank is about valuation, valuation and valuation. Income-based valuation methodology and market-based valuation methodology are two key ways of determining the value of future earnings. Pitches provide an opportunity to practice using financial tools.
An entrepreneur who desires to raise $2 million with sales of $20,000 has a multiple of 100x (desired amount to be raised, divided by sales). The greater the multiple, the more the sharks will have to pay.
Nothing drives a shark crazier than an illogical valuation. The financial performance indicator is sales and it has to support the valuation. The previous example of a 100x multiple is unlikely to result in a deal with a shark unless sales grow exponentially, something that is very difficult to achieve, or believe!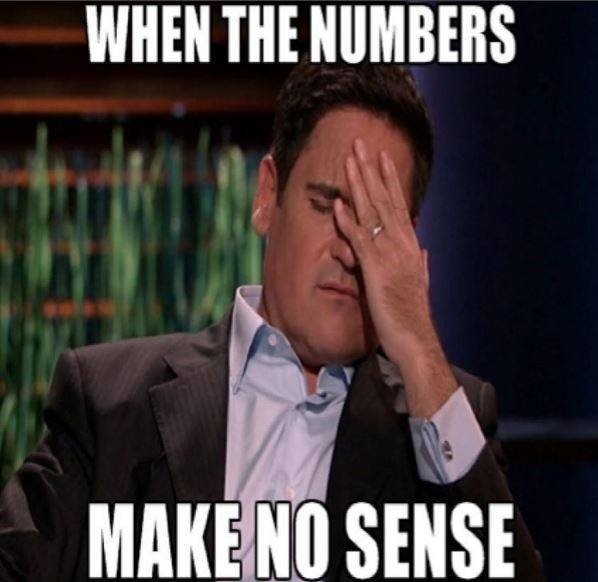 Entrepreneurship and business 101

Shark Tank focuses on the nitty- gritties of business that are usually missed out in conventional teaching. Sharks value products that are proprietary and have a unique selling point (or USP), with design and utility patents being high on their checklist.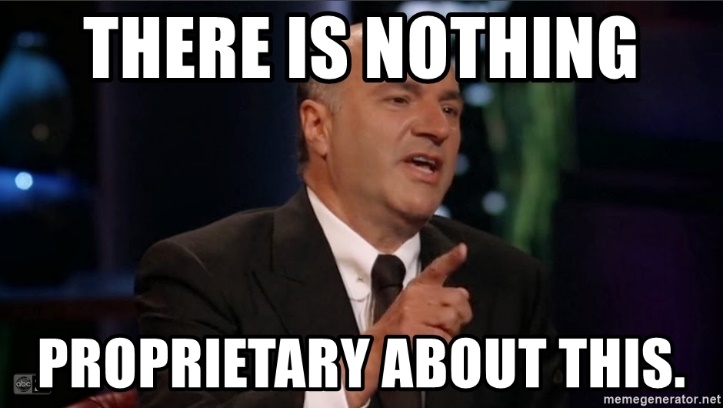 A common tip shared by sharks with budding entrepreneurs on the show is to exploit social media as a tool to acquire customers relatively cheaply, drive down marketing costs and improve margins.


People and business 101

A charismatic, creative and powerful presentation for a pitch on Shark Tank gains brownie points. Sharks love entrepreneurs who are great salespersons. Sharks are able to sense passion and zeal in an entrepreneur; this is important to them, for they believe that they invest in people and not just in ideas.
"I invest in people I like to hang out with." - Robert Herjavec
Sharks value entrepreneurs who hustle and learn, and are impressed by drive and personality. Without these, an entrepreneur stands little chance with the sharks.
"Sweat equity is the most valuable equity there is. Know your business and industry better than anyone else in the world. Love what you do or don't do it." - Mark Cuban
People is what entrepreneurs and business individuals need to value as well. Capturing the target demographic is pivotal for a successful business. Entrepreneurs who have done their homework, or market research, inevitably impress the sharks.
These were just a few of the many business lessons Shark Tank offers its viewers. The sharks, with their vast experience in business and investing behind them, are able to offer invaluable suggestions to the entrepreneurs pitching before them, and great real-world insight into business and management to students like me who follow the show religiously!